Partnership requires trust.
We have had this for more than 25 years.
You may ask, who is Groß and who is Cie.?

We operate at eye level within our partnership. Each of the managing directors has his or her strengths, which complement each other - to the customer's advantage.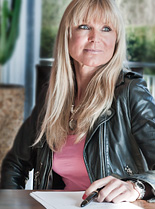 Ilona Groß has been involved in management training and business coaching for years. In addition to her professional expertise, her biggest strength is her open and optimistic nature. Customers build up trust in her immediately, and can work together with her extremely well within a short time. 



After completing her degree in business administration, she was a head of department and authorised officer in two tourism companies for more than a decade. The intensive connection to the subject of training and coaching and subsequent certification as a chamber of commerce business coach took place more than ten years ago via the drafting and implementation of congresses and academic trips and seminars. Since the establishment of Groß & Cie. she has also looked after the event area, including major kick-off events with more than 1,000 participants. She can relax properly in her sideline as a fitness trainer.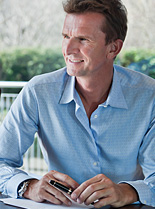 Daring to try new things and consistently pursuing targets is the work motto of Michael Groß, also because of his previous "sideline" of swimming. It was therefore logical that he would start a career as a self-employed management consultant, having already completed a doctorate more than 20 years ago. 



At Groß & Cie. he is not just building on this experience. Continuously developing his own expertise is important to him. He works intensively with the "Center for Leadership and Behavior in Organizations" of the Goethe University of Frankfurt am Main. He has had a lectureship there since 2016, and teaches the " Digital Leadership" master's degree seminar. He also passes on his knowledge in management books. The specialist "Self-Coaching" publication appeared in 2013, and the "Change Manager Manual" followed in 2014.