We take partnerships very personally.
With our customers and for ourselves.

Groß & Cie. was established in 2001, and is management-owned. Advice is given to customers from different industries. The company has particularly comprehensive experience in working for financial services and insurances, the real estate and construction industries, energy and supply, IT and telecommunications, pharmaceuticals and health, education and administration.

As the main focus of its activities, Groß & Cie. develops and implements sustainable solutions in three closely-related business areas:

Change Management: Successfully transforming companies.
Coaching & Seminare: Recognising and mobilising the potential of people and teams.
Talent Management: Developing and safeguarding the expertise of companies.

Groß & Cie. has the core competencies for design and implementation in all three areas, coordinates other service providers if required, and takes responsibility for project and process management for customers. Of course, every customer has a fixed contact.

The partners of Groß & Cie.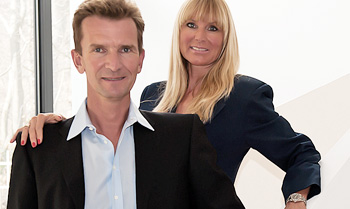 Groß & Cie. cooperates with the "Center of Leadership and Behavior in Organizations" of the University of Frankfurt. We produce studies together and test new methods with companies, e.g. on the subject of "Digital Leadership".
Groß & Cie. is a member of the DDN "The Demography Network". Intensive communication takes place in order to develop solutions for demographic and digital change, e.g. for activating the 50+ generation.